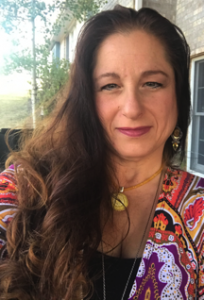 Crystal Burnham, Owner
Available Wednesday-Saturday
Ananta Jiva (ah'non Ta Hee'av'a) is Sanskrit for Blissful Spirit. (In Sanskrit, words carry the frequency/vibration, emotion and intent every single time the words have been spoken. It is also been described as the language the universe speaks)
I wanted my business name to not only reflect how my clients would feel when working with me, I also wanted a name that had deep spiritual connection, meaning and purpose. My Soul's strongest desire is to make a difference and in over 30 years, I have helped almost 35,000 people get their life back, in whatever way was unique to them.
(Body)
Licensed Massage Therapist with over 3000 hours of training and 30+ years experience in multi disciplinary clinics, health spas and private practice
Internationally Certified Neuro-muscular Therapist
Certified Trigger Point Therapist
Reflexologist Certification
Certified Cupping Therapist
Aromatherapy Certification
Prenatal, Labor and Post Natal Certification
(Mind)
Certified Advanced Hypnotherapist
Certified Advanced EFT Practitioner
Certified Master of Holistic Healing
Former Psychotherapist
(Spirit)
Reiki Master/Teacher (Usui, Karuna Healing, Violet Flame, Shamanic Reiki)
Shamanic Practitioner/Teacher/Artist
Sound Healer/Musician
Kidney Cancer Survivor
Ordained Minister
Many clients have chosen to work with me because my approach to healing encompasses the physical, mental, emotional and spiritual aspects of health. I often describe myself as "the Queen of woo-woo with a lot of medical training". 🙂 My healing practice is ever evolving and new skill sets are added to the toolbox frequently.
I am also an internationally published author. My books Becoming the Soul Mentor and The Awakened Feminine are available on Amazon.
I feel very blessed to have been called to the healer's path. There is honestly no road in hell I haven't personally paved, some of them twice, which is why I can truly come from a place of non-judgement with my clients. Nothing makes my Soul happier than making a difference in someone's life and I hope my passion for this path is apparent in your sessions with me.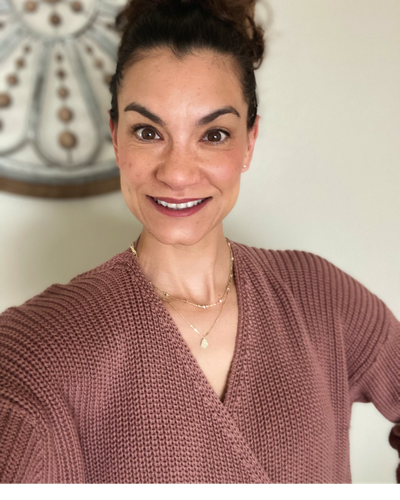 Elisa Rivera, LMT Available Tuesday 10-3
Elisa has been practicing massage therapy for over 16 years in multi disciplinary environments. She believes in the body's ability to heal itself and utilizes her expertise in assisting that processing. Her goal is to create long-term positive change in the body using firm pressure to "melt" the muscle tissue rather than trying to force through excessive pressure. Her calming energy, integrative technique and passion for this work translates throughout her massages, be that simple relaxation, stress reduction, general wellness and/or focused clinical treatments.
You will find each massage is crafted towards your specific needs.