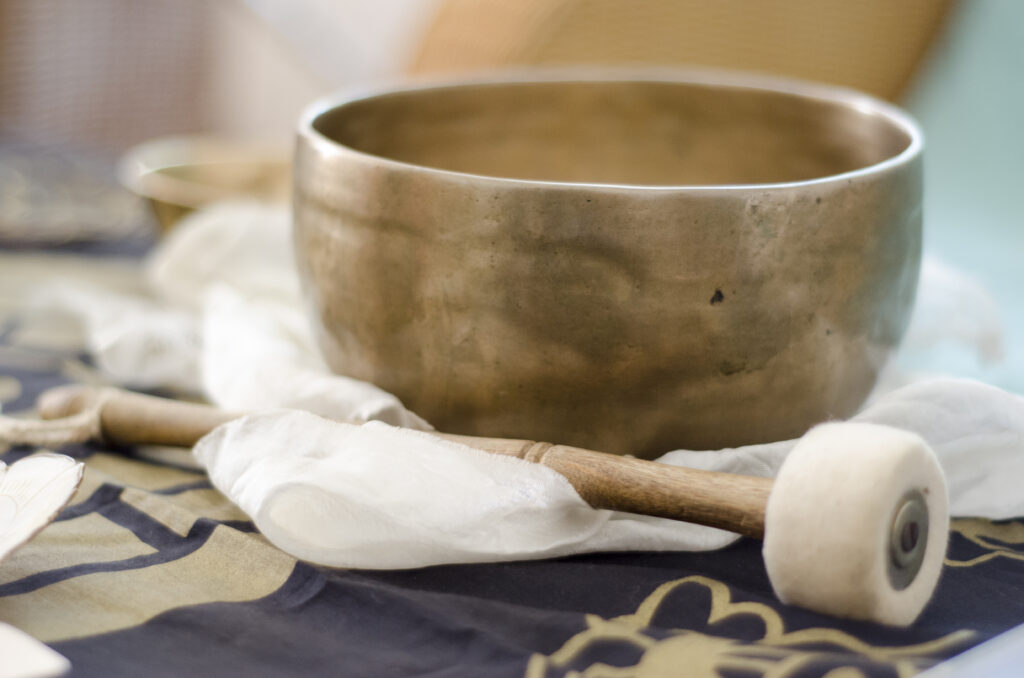 Sound Massage can be as effective as a deep tissue massage because the vibration and frequency of the instruments used can penetrate through all tissues including bone. The body is an amazing conductor of sound as it's over 70% water.
For clients who enjoy a more subtle approach to bodywork (and not so much elbows and forearms) this modality is a good marriage between relaxation and actual pain relief.
You remain fully dressed for this service so please wear loose fitting, comfortable clothing.
60 min $135
Policies
All new clients must book online and prepay for their first service. This policy has enabled me to have "zero" no-shows or last minute cancellations. Thank you for your understanding. All appointments require a credit card or gift certificate number to reserve your time.  A credit card must remain on file to book future appointments.
In consideration of my practice and other clients, cancellations or rescheduling appointments require a 24 hour notice to avoid being charged in full for your service.  Voicemails or texts received outside of normal business hours may result in being charged in full for your appointment.
30 min or 90 min sessions are not booked on Saturday due to limited appointment availability.
For your convenience, you may download the intake forms to fill out prior to coming in for your appointment. Remember to bring the completed forms with you to your session. Please note that if you choose to fill them out at my practice, it may deduct time from your service. Intake forms are located on the online booking page.
Please make alternative arrangements for your children. On site childcare is not provided and children are not allowed in the therapy room unless they are the client.
Arriving late for your appointment will deduct time from your service
Full priced Gift Certificates/ Gift Cards are valid for 6 months from date of issue. If the certificate/card is not redeemed by the expiration date, the purchaser has an additional 30 days to redeem the certificate.
For discounted gift certificates, those that start with a "D", the promotional price expires on the date listed, no exceptions. After the expiration date, the purchaser can apply the amount paid for the GC to their next appointment.
For complementary gift certificates, those that start with a "C", they expire on the date listed, no exceptions. These certificates cannot be redeemed on Saturday. They have no cash value. No gift certificate can be redeemed for cash and the 24 hour cancellation and reschedule policy is strictly enforced