6:00 pm on the following dates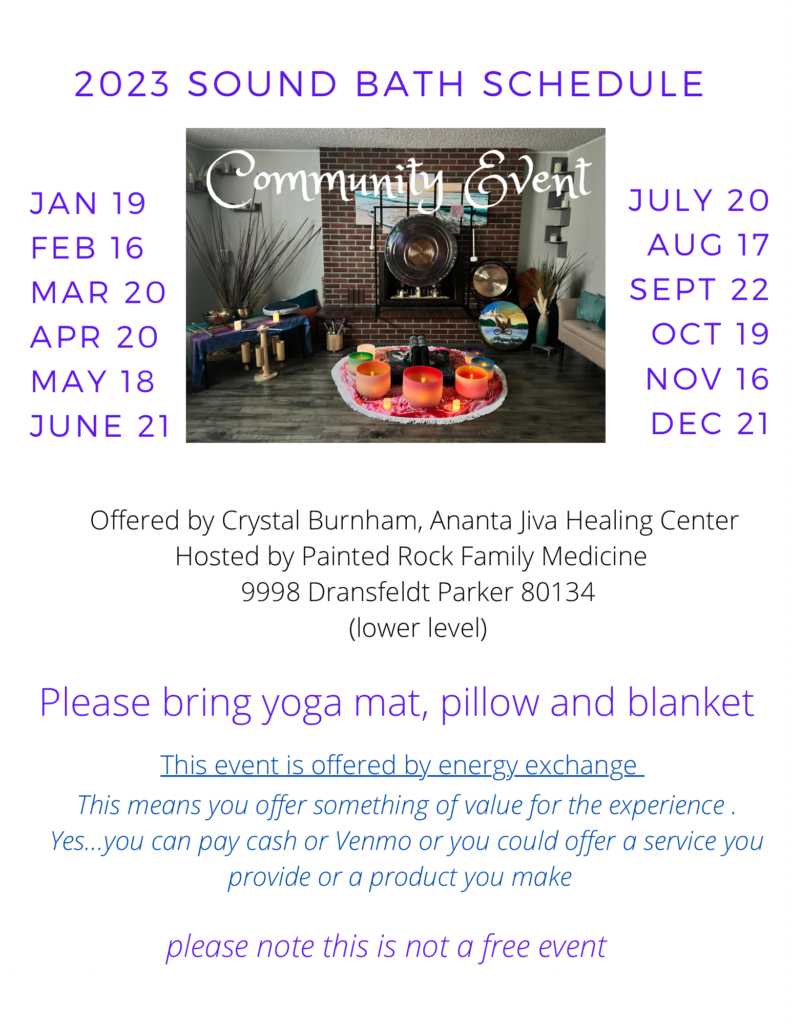 Sound Healings are very powerful in a group setting. The amount of energy available for each person to work on themselves is amplified considerably. The intent of every sound bath I perform is for each individual to use the frequencies to find where they need to personally heal and grow. We impact the collective significantly by raising our own frequency vs. sending the energy to a cause or another person.
You have the option to just come in and allow the frequencies to de-stress you, sleep, meditate, or you can use them to find the places in your being where your time and attention are required to rebalance.
Please note, this is not a free event
Approx. 75 minutes total